Saturday, June 30, 2007
11 Miles Tough to Swallow
This past week my ankle has finally been well enough to complete more of my mid-week runs, and the extra effort paid off:
Today was the easiest long run I've had so far this year.
Warmup
Long Run
Cool Down
I actually considered running an extra 2 miles but decided not to risk it.
Almost everything was perfect. The pace felt comfortable, and no one in my sub-group of six had any issues at all today. The path was crowded with other running groups, but this was actually a good thing because everyone was friendly and happy to be outside. I even bumped in to
Jayhawk
in the middle of her solo 12 miler.
The only thing that went wrong was some poor fueling decisions. Here's what happened:
Last night I had pad thai for dinner.
Unfortunately, I had too much and went to bed full.
I woke up at 5AM in the morning still full from the night before, so I didn't eat breakfast.
All I had was half a red bean bun before heading out for my warmup.
My only fuel was shot blocks, which I ate while running.
This caused acid reflux.
Now my throat feels like it's been scraped with sandpaper. I had to skip lunch today because it hurts to swallow.
Next time I'll make sure I have breakfast first.
But otherwise, it was a good run today.
Next weekend: 14 miles -- an important distance for me, since that's the one that knocked me out of commission last year.
See you out on the running path, everybody!
--
UPDATE: My roughened throat from Saturday left me vulnerable to a nasty cold, so I'm likely off the running for another couple of days. I will never again skip a meal before a long run.
Thursday, June 28, 2007
Happiness is Mexican Corn
Sunday, June 24, 2007
Weekend Hangover Update
First, a word of clarification. Many of you have commented that my blog gives the appearance that I am frequently intoxicated. I assure you that this is not the case; I drink a lot less than many people I know. But it seems that I only get around to posting to this blog immediately after a drunken episode. And today is no exception.
But first, I'll backup and update you on my running, which my readership probably cares about more than my perceived drinking problems. I've been skipping my mid-week runs these past two weeks due to some weird kind of ankle injury, though I'm feeling a lot better these days.
I was able to participate in my CARA long run yesterday (6:00AM Lincoln Park group, 9:30 pace, intermediate) though my not having run during the past two mid-weeks showed in my trouble keeping up with the group.
I started out with a warmup that turned into more of a fast jog than I would have liked, since I was running late (so to speak).
Then it was time for the long run, which fortunately this week was "stepback." I managed to keep up with my group for exactly 4.75 miles before becoming dehydrated and lethargic. After falling back for an unscheduled water and stretch stop, I took the nature trail back on my own for the final mile and a quarter.
The good news is that I did my distance at nearly the speed intended, and my ankle barely hurts at all. So this week I'll be able to keep up my mid-weeks in anticipation of the 11 miler coming up next Saturday.
As for my drinking, here's what's going on.
1) Denise and I missed the Pride parade today because we were too hungover from last night drinking with our recently married friends Jim & Kelly. Jim, an accomplished sportswriter in training, had no problem keeping up with me with the Cuervo 1800. And from what I hear he ended up in worse shape than I was this morning.
So, instead of meeting up with
Jason and Leah
and 500,000 other people in Boystown, Denise and I slept in until like 2:00PM and then hung out at Coffee Chicago. We looked pathetic, but felt well-rested.
2) My Wednesday night running speed work training will have to be delayed by a week because my employer is taking us out to a Cubs game. My colleagues and I are planning to get as drunk and obnoxious as possible and blame it all on the UNIX.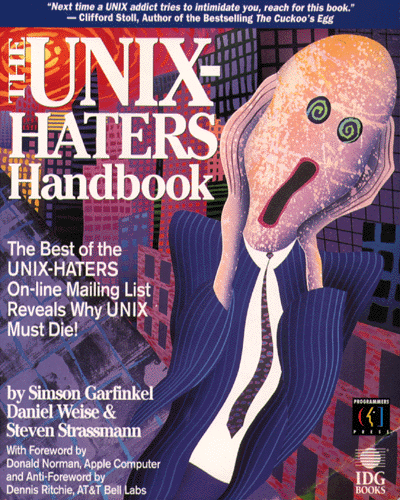 3) Next month I'm leading a group of 14 to Wisconsin for the Second Annual Alcoholics Reunion Wisconsin Beer Roadtrip(tm). More on that in a few weeks.
No, I don't have a problem. Thanks for caring.
See you out on the running path. Or on the floor. Or both.
Sunday, June 10, 2007
Great Midwest Relay
Good morning everybody. After my first real sleep in 36 hours I'm ready to write my race report. It's a bit intimidating writing about a 190 mile relay race; there was just so much to this, and it's overwhelming. So I'll just write about my little part of this before Denise and I venture out to improve our sunburns.
(Apologies in advance for the crudity of the maps in this post. I can't get my Garmin-to-Google Earth converter to work today. Damned pirate technology.)
First, some introduction.
The Great Midwest Relay
is a 190 mile relay race from Madison to Chicago. With the exception of a few ultra bands, the race was run in teams of 12. My gang was
Dude, Where's My Van?
.
Here they are:
Running Jayhawk
, Team Captain
Dice
e-Speed
Ryan
Mouse
Jason
Leah
Taylor
Lisa
Out of Shape Guy
Sorry, Mike, this is the only picture of you that I have. But it illustrates just how tired we all were when this event was only halway done!
Dawn
(This is only a file photo. How I managed to not take any pictures of someone with whom I spent nearly every minute for 32 hours with is a GMR mystery.
It all began with a party at Barb & Mike's, most of which Barb & Mike were not present for while they navigated the labrynth of Hertz Wait-in-Line.
Barb & Mike kiss goodbye before each driving a van to Madison. After the night in the hotel, the alternating van nature of the relay would make it so this couple wouldn't get to see each other for more than a few minutes at a time over the next day and a half.
I was the lead-off man, running in the first position. It was cool starting out in Madison, and everyone on the team came out to watch me kick things off.
Having not properly warmed up or even ran at all for the past couple of days, I decided to run my first race leg conservatively, keeping a steady pace and walking when needed. The view around Lake Menona was invigorating and the morning breeze off the lake woke me up quickly. I ended up meeting my 9:30/mile pace goal without really trying, and that put me in a good mood for the rest of the day.
Here team members from both of our vans relax together while waiting for Dawn to finish her first leg. After that, it was all van 2 for awhile while van 1 went to get a nice pasta lunch.
Dice and Mouse were happy to find free public wi-fi at the second van transfer point, where we all hung out between rounds 1 and 2.
I enjoyed reading "Shalimar the Clown" by Salman Rushdie under a shady tree before it was time to warm up for my second round.
My second round was on an isolated, limited-entry bike path located roughly southwest of Waukesha, ending at the Milwaukee county line. This time I brought music ("Dance Department" by Paul Van Dyk) and allowed myself to get fully into the experience.
Overcome with emotion for no particular reason, I ran the fastest time of my entire life. I was almost completely out of control by the time I reached the exit of the bike path, yelling at a lady walking her dog to get out of my way and perhaps scaring our next runner, Jason. It felt good for once to really give it everything I had.
Our next van transfer point was at a church outside Racine at 3:30 in the morning, where Barb and Mike shared a quick hug under a blanket in the cold. Van 1 had been allowed a few hours to nap in the church on the floor of a classroom, but I couldn't sleep. So when the messages came in rapid-fire that it was time for me to get ready for my final leg I was in a particularly foul mood. Mike doesn't remember me yelling at him, which is good. Somewhere along the line I lost my favorite pillow.
Generally disoriented and running almost completely in the dark, I decided to take it easy and made no attempt to meet my speed goals. It was a good fun run, and I don't regret slowing down. Seeing Lake Michigan in the middle of the night was the most surreal running experience I've had so far.
I finished just as the sun was starting to come up over the lake. I felt lucky to be done, but not as lucky as Jason, who after two tough runs earned the privilege of an incredible sunrise leg along the lakefront.
After watching Dawnie complete a grueling 7 miler, van 1 was done for the day. Time for breakfast--our first real meal since lunch the previous day! (I had an omelet with five kinds of meat.)
After reaching Montrose Harbor, van 1 had some time to kill before the arrival of van2 and the finish of our anchor runner Elizabeth. We drank beer and hung out while watching some of our favorite teams finish, such as the pirate team and the seemingly unlimited number of teams from Texas.
I was concerned that van 2 wouldn't be able to navigate Evanston and Chicago traffic, and park in the crowded park before the finish, but they made it just in time. And e-Speed bought us a couple of extra minutes by getting lost a mile from the finish line. In the end we all finished together with smiles on our faces and sunburns on our various parts.
I was feeling ready to go home by the time Captain Barbara presented me with my finisher's medal.
Fortunately for me, home was just a few blocks away.
Heartfelt thanks to the team of "Dude, Where's My Van?" for inviting me along and encouraging me to do my best, and especially to my crew in van 1 for being so laid back and funny.
And thanks again, Barb, for putting this together. Sorry I couldn't make it out for karaoke.
As Mike would say, "Jesus, take the wheel."
Saturday, June 09, 2007
About to start final leg
Friday, June 08, 2007
2 Down 1 To Go
4.84 miles in 41:44 (8:37/mile pace). Ow, fuck, my ankle's shot. Slammed face first into the porta potty at the handoff. But good run.